What clients are saying

Our relationship began several years ago, at a time when our pro e-commerce strategy was in formation. Throughout our years of collaboration, TM leveraged their deep building products distribution and e-commerce expertise, along with their senior level industry relationships to help us envision what they call "the art of the possible." When the time came to complete a transaction, they thoughtfully positioned our business to resonate with strategic buyers, built a fantastic set of marketing materials and then led us through a very efficient process that culminated in an incredible outcome. My team is excited to take our business to the next level with our new partner, and we could not have gotten here without the help of the entire TM team.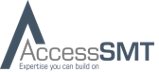 We engaged TM Capital based on the depth of their industrial distribution and door hardware knowledge, and reputation for quality execution in the middle market. TM put together top-quality materials and ran a well-organized process that resulted in a great outcome for Speyside on a very complex carveout transaction. We were very impressed with the senior level attention that TM provided and look forward to working with them again in the future.
Distribution Thought Leadership
Distribution Senior Investment Banking Team
Please reach out to our Distribution investment banking team if you would like to confidentially discuss market dynamics or a potential transaction regarding your business.